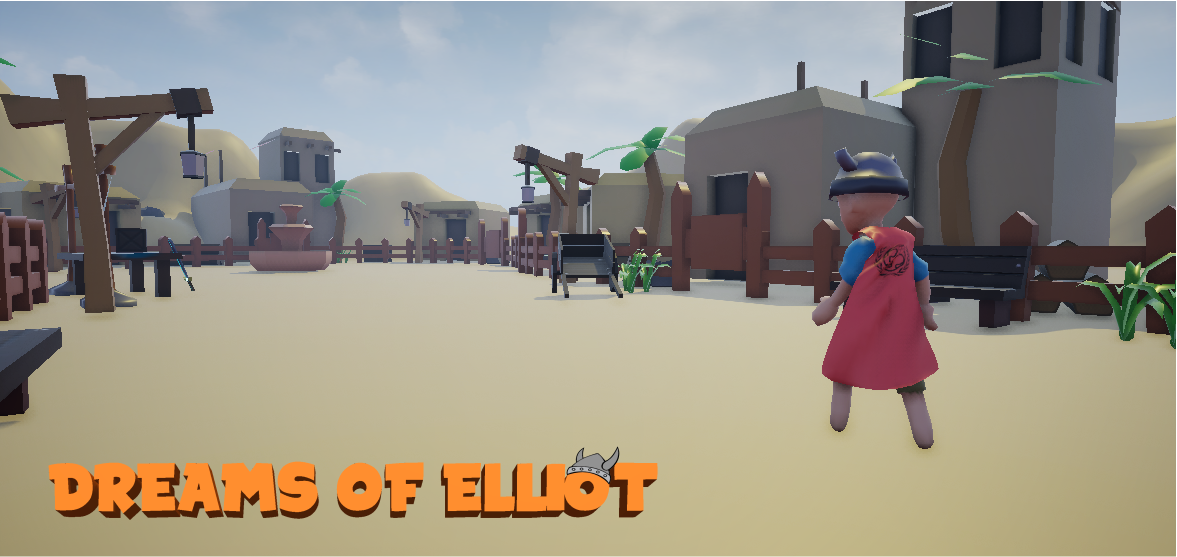 Dreams of Elliot
[PORTUGUÊS]
DESCRIÇÃO:
Um jogo de impacto social com objetivo de criticar o trabalho infantil e incentivar as doações a Unicef | A social impact game with the main goal of criticizing children exploration and growing the amount of donations to Unicef.
EQUIPE:
Caio Filizola - Game Designer & Gerente
Eduardo Amorim - Modelador 3D
Leonardo Moura - Modelador 3D
Gabriel Matos - Modelador 3D
Marcelino Borges - Programador
Minimum Requirements:
Processador Intel Core i5
Placa de vídeo de 2GB 256bits
500MB de HD
[ENGLISH]
DESCRIPTION:
Game of social impact, which objective is to criticize child exploration/labor and grow the number of donations to Unicef around the world. The player controls a mini hero who sees adults as giants (different perspective as a child) and hunts the bad ones, those who explores the children.
TEAM:
Caio Filizola - Game Designer & Manager
Eduardo Amorim - 3D Modeler
Leonardo Moura - 3D Modeler
Gabriel Matos - 3D Modeler
Marcelino Borges - Programmer
Minimum Requirements:
Processor Intel Core i5
Video card of 2GB 128bits
500MB of hard disk
Download
Download
Dreams of Elliot - Alpha v0.9.2.rar
428 MB
Comments
Log in with itch.io to leave a comment.
aaaaaaaaaaaaaaaaaaaaaaaaaaaaaaaaaaaaaaaaaaaaaah
THE BOOKS ON THE TABLE TABLE TABLE THE CATS ON THE THE TABLE
QUE JOGO DA MIZERA, MASSA DEMAIS BOY !
Whoops, got an error
failed to open descriptor file
'../../../GameJamePlus/GameJamPlus.uproject'
I'd appreciate it if you could look into this for me DEVS,
cheers
wooblyfootgamer